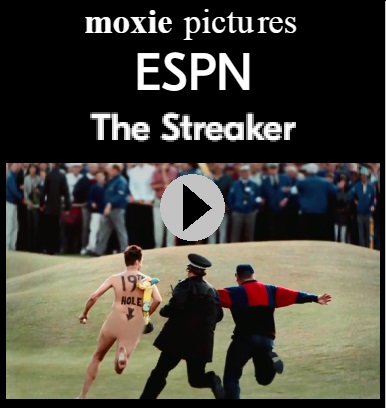 ThongBling at PyongChang!
ThongBling at PyongChang!
E-Mail thestreaker@hotmail.co.uk
No sooner had the men's 1,000m speed skating medal ceremony concluded, the now distinguished and world record breaking streaker stepped out to give the audience a dance. Our dashing daredevil entered the world stage once more on the ice in PyeongChang sporting a pink tutu and had the words "Peace + Love" written on his chest.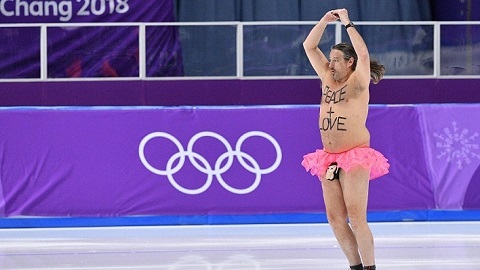 Together with his novelty underwear - a monkey emblazoned pouch - Mark began dancing around the Gangneung Oval like a figure skater, and started off as every new skater does - with a slip and a bump to the floor. As with other determined Olympians, he got up, dusted himself down, and went for gold!
E-Mail thestreaker@hotmail.co.uk
The great thing about the Olympics is that, apart from bringing nations together, even if you donít especially care about sports, it still provides a whole bevy of authentic human moments to indulge in. Heartbreaking defeats. Joyous moments of levity... and a guy in a pink tutu, streaking on the ice.
Mark's mission this time was to promote an international spirit of togetherness. The long-haired dreaming Liverpudlian father-of-three wants to ask the world to be a little better. Thank you, Markyboy, you tutu-wearing streaker. May we carry the spirit of the Olympics with us always, together with a bit of British stiff-upper-lippedness.
The judges are currently in scoring to see if Mark has achieved another personal best!