Roland Garros French Open Final, Paris 2003
"WEAPONS OF MASS DESTREAKION" found in Paris!
Straight from his landmark streak at the UEFA Cup Final in Seville, Spain, Mark stars as 'Quasimodo' at the French Open Tennis Tournament Men's Final! Mark will post his report here soon, but in the mean time, feast your eyes on the photos below...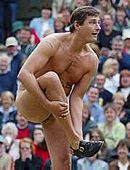 No time to change into my ADIDAS,
Security is on the way !!!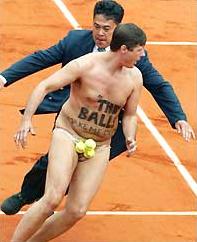 The Chase is well under way!
... as usual it's all laughter and applause from the crowd ...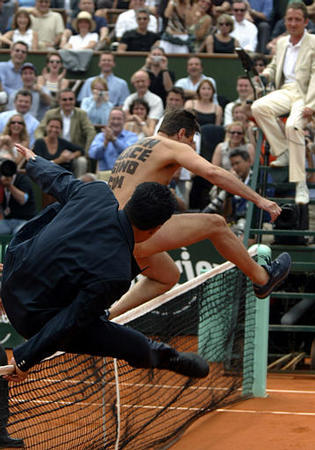 Synchronised Net Jumping !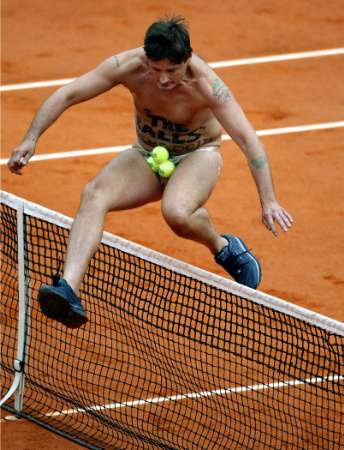 Encore!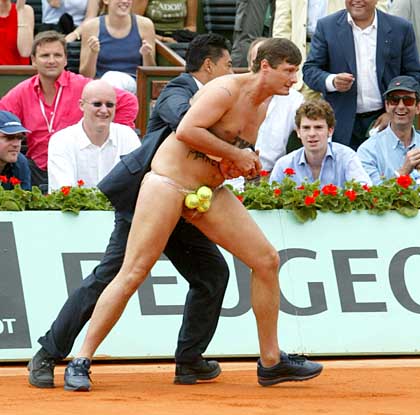 At last ... caught in the act!
Le Francais adore - Le Mark Roberto!
---
Original picture placed on the site before the streak ...