Royal Ascot 2003
NOT GUILTY
UPDATE: The Crown Prosecution Service and Ascot Racecourse have DROPPED further proceedings against Mark after having found Mark Roberts NOT GUILTY of the charges laid against him due to - get this - LACK OF EVIDENCE!!! Our Mark says perhaps they were taking the preverbial with that excuse! Perhaps they did not want Mark to subpoena HRH the Queen! - She, like the rest of the crowd, had a huge smile on her face as our video footage proved.
Mark Roberts successfully streaked at Royal Ascot on Ladies Day, 19th June 2003.
He performed his streak shortly before the main race of the day, appearing as "Lady Muck", wearing a full length black batwing dress! A selection of photos for your delectation are below!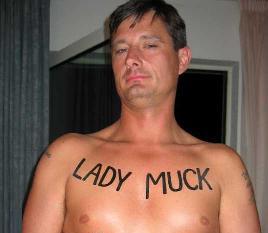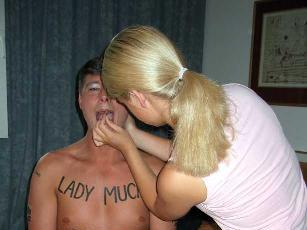 Shave, makeup, lipstick, lower leg wax, arm wax, chest wax!
The things he puts himself through for your entertainment!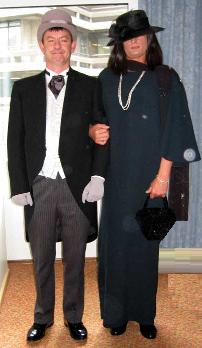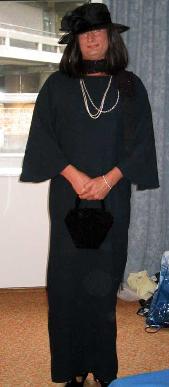 Lord and Lady Muck!
Is it just me or does he look like The Undertaker from WWF?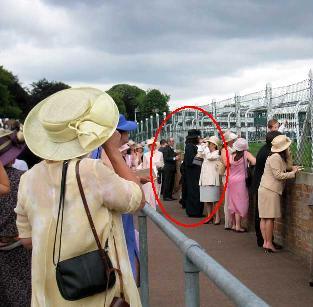 He's under starters orders! ......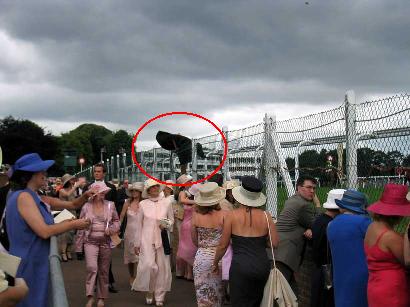 ... and he's off!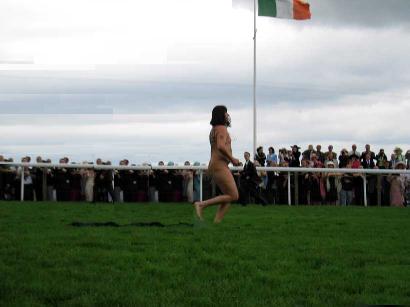 ... and they're off !!!!!!!!!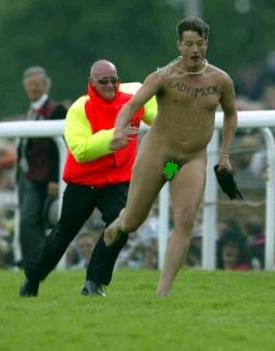 Bad hair day! - Too much Pimms!
But where the heavens did Uncle Fester come from?
"As soon as I was on the course, still in full dress, it seemed awfully quiet. They probably thought I was a drunken posh tart getting carried away. As soon as I whipped my clothes and bra off, the ladies erupted in squeals of laughter ... it was as if it they were on a massive hen night ... the buzz I got from it was out of this world!" - Mark Roberts.