Valerenga vs Fredrikstad, Oslo, Norway 2005
Mark hits the headlines again, this time with a quick raid in Oslo, Norway.
To help the Norwegians celebrate their 100th anniversary of independence, he streaked at their commemorative football game in the national stadium in Oslo on 16th May 2005, sporting a rather fetching wig and a subtle FHM logo on his chest he was certainly the centre of attention in what was otherwise a 0-0 draw.
More pictures to follow ...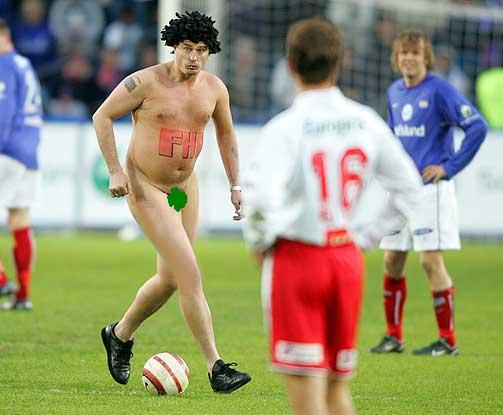 Mark takes on the defence!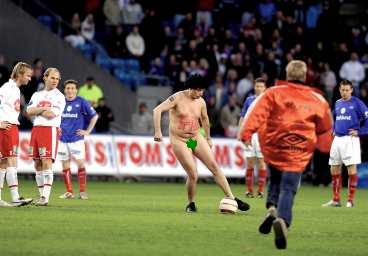 Uh-oh - better dribble the security!!!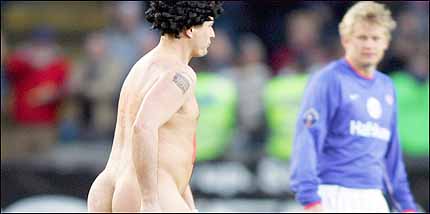 The bare faced cheek of it!!!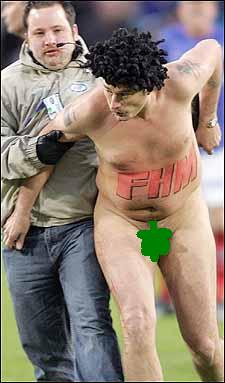 Caught in the act!!!
---
Picture put up on website before the streak...