UEFA Cup Final, Gothenburg, Sweden 2004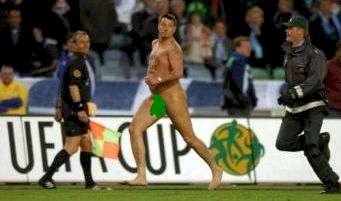 Straight from his best streak ever - The Superbowl 38, in Houston Texas - Mark wastes no time in jet-setting to Sweden to show the Swedes how to really party !!! On the 19th of May 2004, he valiantly kept a stiff upper lip and led the Swedish Police a merry dance around the pitch at Valencia vs. Marseille's UEFA Cup Football Final!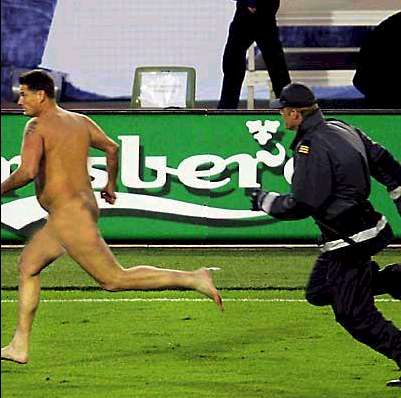 Mark will post his own special match report HERE soon!