Wimbledon Mens Final 2002
(For the Anna Kournikova Streak at Wimbledon 2000, click here).
I've been so busy since Wimbledon, The Commonwealth Games and the European Champions League Final 2002 that I haven't really had chance to collect my thoughts from these awesome streaks, however, please bear with me and once I get back to planet Earth I will get the story up for you.
In the mean time, please take a peek below at the photos!
MARK ROBERTS - The master of how to make one billion people laugh simultaneously!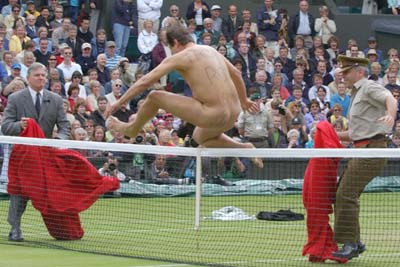 "He danced and pranced on Centre Court, ...
... somersaulted over the net and bowed to the crowd."
"No, not men's champion Lleyton Hewitt."
"The Streaker!"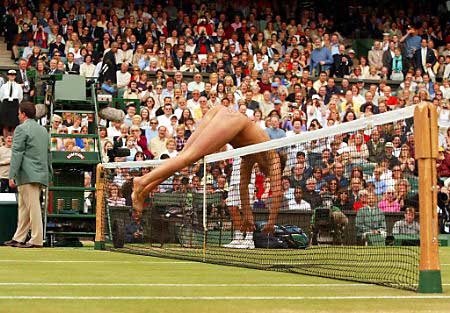 The moon is bright tonight!

Spot the person who is not laughing and win a million!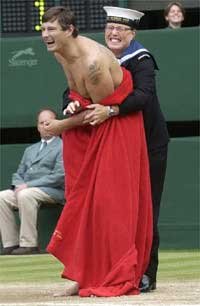 It's looking as if it's all wrapped up!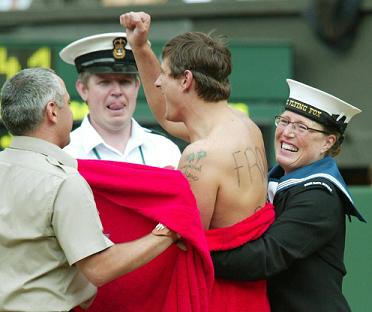 Private showing?!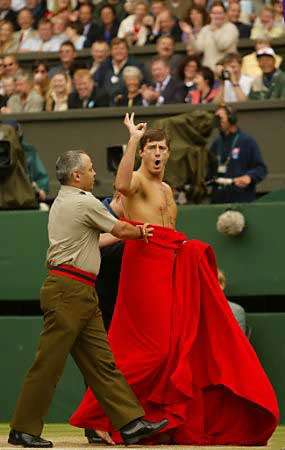 Another A1 Performance!