Athletico Bilbao Advertisement 2002
After the Champions League final streak, I was contacted by a Spanish sportswear company. They asked me to appear as the main character in an advert which showed their line in sportswear. There was one unusual twist to the advert though ... I was to 'streak' at a football match wearing their sportswear, and everyone else (players, refs, crowd etc) were naked!!! Even the police who 'chased' me were naked (apart from their helmets and truncheons)!!!
Since the advert was screened in Europe, it has won a top award at the Cannes Film Festival 2003.
You can see the complete advert by clicking a link below ... click the 3MB link if you are on a slow Internet connection (56k modem) or click the 10MB link if you have a fast Internet link (Broadband, Cable, T1 etc).
Advert (3MB)
Advert (10MB)
Title: STREAKER.
Agency: DIMENSION San Sebastian.
Advertiser: BILBAO ATHLETIC CLUB (SPAIN).
Producer: The GLORIA Barcelona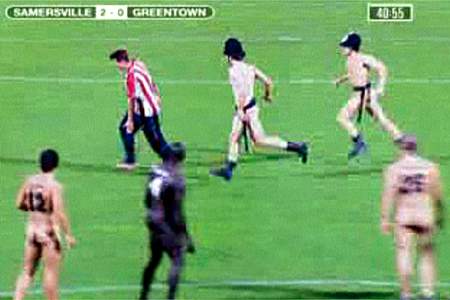 Screenshot from the video.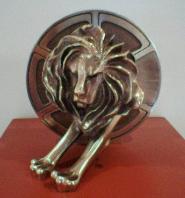 The Lion Award.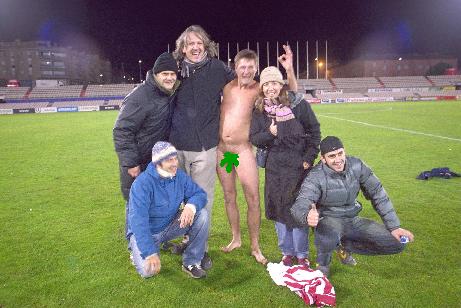 The Production Crew ... and Yours Truly.