Golf's Ryder Cup 2010 - 4th October 2010
"Mark Roberts turns caped crusader at Celtic Manor Resort, Wales!"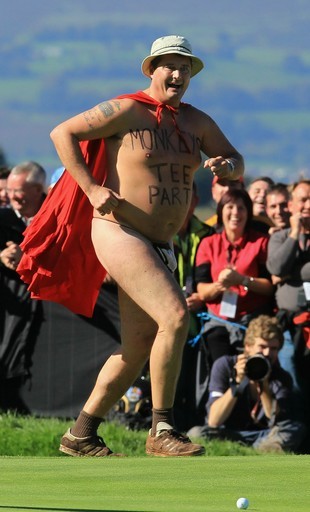 It's not the size of the trunk... but how you pack your junk!
Our caped crusader Mark Roberts hit the golf course at the Ryder Cup in 2010 with little more than a little monkey covering his private parts and "MONKEY'S TEE PARTY" written on his chest.

Oh, and a hat. You really must protect your head from the sun.

Mark wowed the crowds on the 4th of October 4th, striking at the 18th green during the singles matches at the Celtic Manor Resort in Newport, Wales.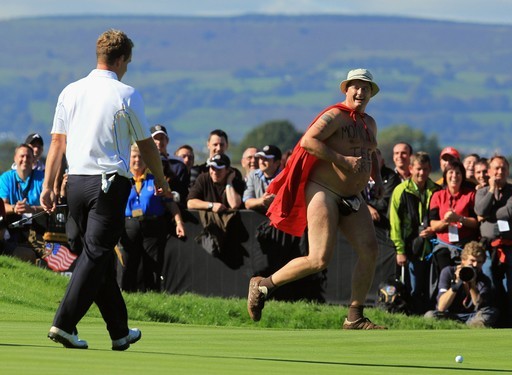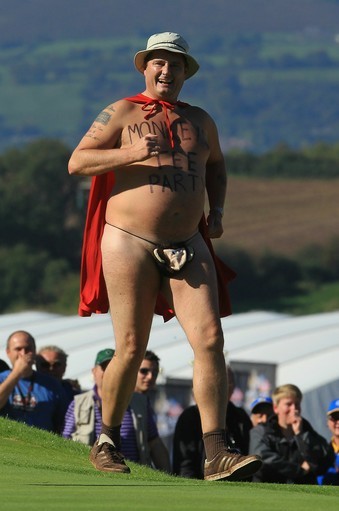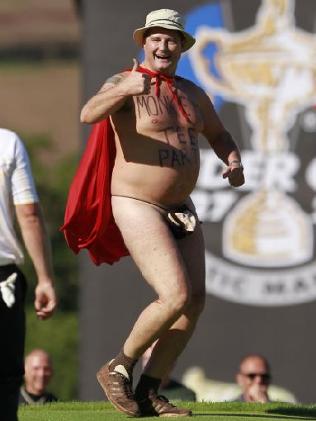 On Facebook? Why not join The Official Fan Group of Mark Roberts - The Worlds Number One Streaker