Ryder Cup 2006
Super-Streaker! Mark Roberts popped over (and out) in the Emerald Isle recently at Golf's Ryder Cup. Then proceeded to dive in the lake at the 18th hole of the K Club. A great joint victory as Europe went on to win the cup!

Is it a bird? Is it a plane? ...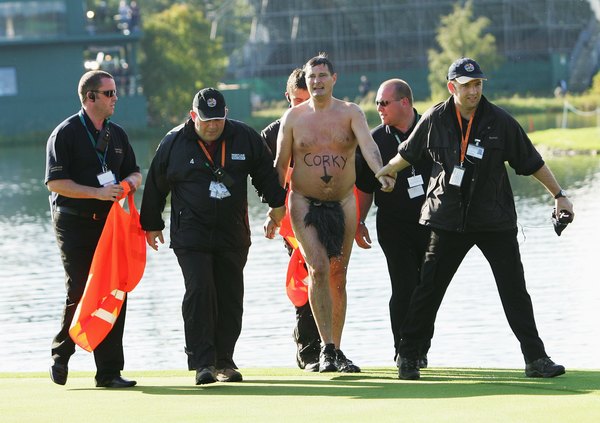 Caught again!
Click here for the BBC's Caption Competition featuring Marks Irish exploits!